Importance of Restoration Pre-Planning in Case of a Disaster | Disaster Prevention Tips
The Importance of Restoration Pre-Planning in Case of a Disaster
It can be very challenging for a Seattle business to continue operations in the event of a disaster. A damage assessment takes time, and it could be a few days or even weeks until operations can restart. The key to recovery after a disaster is restoration pre-planning.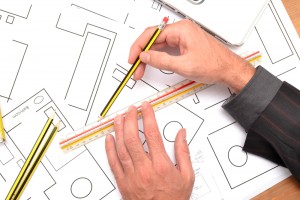 For example, after a hurricane or tornado, companies that include delayed access scenarios in their recovery plans are able to bounce back more quickly than other businesses. When certain issues, such as toxic contamination and structural integrity, are expected, there is a plan for working around them.
One of the most important tasks when preparing for a disaster is deciding which contractor to add to your recovery team. A good contractor will have a strong background in investigation and damage assessment.
At Allied Restoration Company, we have the experience and credentials to help you develop a pre-disaster plan. When the worst does happen, we'll be there to assess the damage, negotiate with insurance providers and offer full-service remediation options.
No two disasters are the same, so it's important to work with a contractor who has experience addressing several types of damage in multiple building styles. Allied Restoration Company has that experience, and if you want to develop a reliable disaster plan, please call us at 425-458-5756.
Disaster Prevention Tips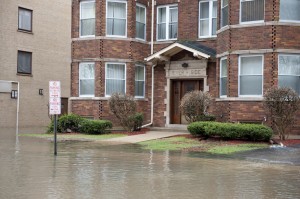 When disaster strikes and your home or business requires restoration, it's important to have a contractor who's properly insured. Don't assume that just any contractor carries adequate insurance; rates have been going up for the past few years. Fortunately, our contractors carry the necessary coverage to put our clients' minds at ease.
After finding a contractor, you should determine the criteria that will be used during a damage assessment. You will need a detailed assessment for insurance purposes, or it will be hard to negotiate with the provider. Consider developing a contractor rate sheet to handle all scenarios.
Another essential task for disaster prevention is photo documentation. You should be able to prove that corrective measures were performed effectively. Full disclosure is a requirement in most states when dealing with liability insurance as well as substantiating warranties.
Our contractors will make sure there is a plan for emergency retrieval and restoration of all of your company's vital records. Some of the most common procedures include:
Microwave technology
Irradiation technology
Thermal-freeze drying
Vacuum-freeze drying
Molecular sieve
Disaster prevention is essential. By spending the time needed to adequately prepare for a disaster, your company will be in good shape if the worst case scenario occurs. Pre-planning is the best way to ensure that your business can continue without losing productivity.