Cleaning up the Water Isn't Enough
A flooded home is never a pleasant experience. Sometimes, water can be as destructive as fire, and a major flood can cause countless amounts of damage—not to mention the destruction of personal and sentimental items that can't be replaced.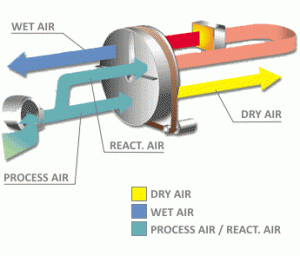 As many homeowners are aware, simply removing water from the house isn't enough. Water damage can seep through walls and other personal items where it can cause further problems. Also, if there's been too much water, and for too long, the air can become oversaturated—requiring a complete dehumidification.
If you've recently experienced any amounts of water damage or flooding, call Allied Restoration Company right away. With our professional team of flood remediation experts, we can address the problems quickly and efficiently. If you're located in Seattle and are in need of flood repair or dehumidification services, call us today at 425-458-5756.
Cleaning up the Water Isn't Enough
Sometimes, a flood or accident in the home is simple enough that little more than a mop and bucket are needed to remove the water. Depending on what caused the problem, and how long it's gone untouched, however, it's far too often the case that there exists even more damage.
Water damage that has been neglected leads to further property issues with possible risks of structural weakness and mold growth. Floods also lead to an increased level of humidity that saturate the air of the room; even if the water's been completely removed, the humidity and soaked surfaces of the area will cause further damage and risks.
In order to have an area truly remediated after a flood, the room has to be thoroughly dried. This often involves a few different approaches, depending on how much damage exists.
Allied Restoration Company can provide effective drying techniques using air movers and speed dryers in order to restore a room to normal levels of humidity. In more severe cases, dehumidifiers will also be used to fully dry out the ambient air.
If you've recently experienced a flood in your home, waste no time in contacting the flood remediation specialists at Allied Restoration Company. Serving clients in and around the Seattle area, we provide the most efficient and professional services using different drying and dehumidification processes. We can help turn back the clock on the damage done to your home and property. Call us today at 425-458-5756.