Choosing to Call a Fire Remediation Service | No Matter the Size of the Fire, Smoke Damage Is Still a Risk
Fire Damage Restoration seattle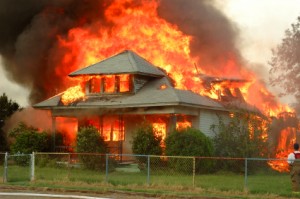 It often seems like a fire can rob homeowners and their families of everything. With the possibility to destroy an entire house, even the thought of a fire at home is terrifying.
For many, unfortunately, it's a terrible reality. The painful task of rebuilding after a major fire is never easy; fortunately, fire damage remediation companies can assist in the rebuilding process. With a professional, experienced staff, much of what was originally thought lost can be brought back to life.
f you've recently had a fire in the home, call Allied Restoration Company immediately at 425-458-5756. With experience helping clients in and around the Seattle area, we can quickly and efficiently respond to any house fire situation. Applying some of the most effective techniques today, we can also restore property back to its original condition.
Choosing to Call a Fire Remediation Service
When it comes to dealing with a house fire, it sometimes seems saving what was once thought lost is the last idea on any homeowner's mind. Getting in touch with insurance companies, making sure everyone's safe and sometimes finding a temporary place to live are usually the most immediate concerns.
Fire damage restoration companies can successfully restore furniture, parts of the house and even documents, books and photographs that may have once been thought to be lost forever. Timing is everything, which is why it's so important to contact a specialist as soon as possible.
With the right team of restoration experts, no job should be too tough to handle. The fire damage remediation specialists at Allied Restoration Company can provide the experienced and professional guidance needed to help homeowners begin to piece their lives back together after even the most traumatic of fires.
Reasons to Call Fire Restoration Services
Even if the fire is small and contained, there are still a number of risks that can become serious problems down the line. Light amounts of fire damage and, of course, the spread of smoke can cause serious amounts of property damage and can even pose a risk to the homeowner's health.
In order to determine the extent to which a fire has caused damage, fire damage remediation specialists have to thoroughly analyze the area. This gives them an idea of the amount of destruction and the possibilities of what can be saved.
For fire damage restoration specialists, look no further than Allied Restoration Company. Helping clients in Seattle reclaim what was once thought lost, our fire recovery pros can turn even the worst situation into an opportunity to rebuild.
Smoke Damage Restoration Cleaning Seattle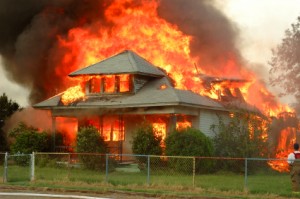 Most homeowners would agree: Nothing can be worse than having a fire in the house. What many are unaware of, however, is that even if the incident is small and contained, damage from smoke can cause serious amounts of long-term destruction. Hiring smoke damage cleaners can often be forgotten about while having to deal with the aftermath of a house fire, but that's a mistake that many homeowners regret in the long term.
If you've recently had a house fire and live in the Seattle area, call Allied Restoration Company immediately. Our team of smoke damage restoration specialists can apply the most effective methods to combat and reverse the destruction smoke can cause in the house. Call us at 425-458-5756.
No Matter the Size of the Fire, Smoke Damage Is Still a Risk
While smaller flames pose a significantly lesser threat to structural integrity than larger infernos, smoke can still lead to damage in the immediate area of the fire, as well as throughout the house, since it can easily spread. This tends to keep the problems related to smoke damage out of sight and, unfortunately, out of mind.
Many homeowners mistakenly assume that smoke, at its worst, only leaves odor and discoloration behind. The truth is, the threat of smoke is far more insidious.
No matter the size of the fire, smoke should be a concern for any homeowner. While it can easily harm property, smoke also poses health risks. The toxic residue left behind from fire and smoke can easily be inhaled or absorbed from contact.
Since smoke can also travel throughout the house, other types of property damage can occur. Smoke is actually acidic, so it can cause electrical failure, as well as the destruction of paint and furniture finishes. Future fires are often caused by such damage.
Smoke Damage Restoration Services in Seattle
Even if there are no direct signs of damage from smoke, it's always a smart plan to have an area thoroughly checked by a professional. The only way to ensure a home has been completely recovered after a fire is by hiring smoke damage cleaners, as well as fire remediation services.
If your home has recently suffered a fire, Allied Restoration Company can provide smoke damage restoration services in order to rid an area of odors, visible damage and discoloration. By thoroughly inspecting and cleaning every sign of damage, we can restore your home to its former beauty. We can be reached at 425-458-5756.