Working With Insurance Consultants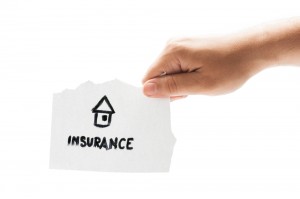 When your Seattle home or business suffers mold or water damage, you will need to fill out a claim with your insurance company to pay for remediation, cleanup and repairs. It's important not to underestimate the importance of reading your insurance policy carefully to determine any mold provisions or limitations before disaster strikes.
One way to ensure that your claim is handled correctly is to hire a consultant who specializes in insurance claims. At Allied Restoration Company, our insurance consultants assist in every step of the recovery process. We have specialized training and expertise to take care of the situation so that you can focus on more important concerns.
Before hiring a Seattle company to repair or rebuild, schedule an appointment with a water extraction company to start remediation. Be sure to document the damage by taking photos and video so that you can support your claim later on. The claims adjuster should use the appropriate technology to determine the extent of the damage.
Your insurance company's adjuster will need to give you a written agreement that specifies the scope of the water damage as well as valuation. Do not begin restoration until you have this document, and always get a second opinion because you cannot rely solely on the insurance adjuster's estimate when gauging the cost of restoration.
Working With Insurance Consultants
An insurance consultant from Allied Restoration Company will handle all aspects of filing insurance claims for homeowners and commercial businesses. We know every aspect of property insurance, and it's our responsibility to interpret insurance contracts and prepare, present and negotiate claims on behalf of our clients.
One of the most stressful parts of handling an insurance claim is negotiating with the provider. Hiring a consultant takes this task off your shoulders so you can concentrate on other aspects of recovery. We have years of experience handling the negotiation process while protecting our clients' interests, which includes obtaining the maximum settlement possible.
We'll also arrange for emergency services and assist with temporary housing needs in Seattle if necessary. For more information, give us a call at 425-458-5756.