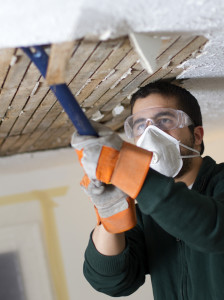 We designed our services to provide a comprehensive, one-stop solution for Seattle business- and homeowners who want to maintain their most valuable assets. At some point, everyone who owns a commercial or residential property will need to hire a contractor, so we've put together a set of preventative and restorative services to address the most common disasters.
Our technicians are fully insured and trained to meet all OSHA regulations. With our competitive pricing, you won't need to shop around for contractors, and you'll know the job will get done right the first time.
Our services include:
Water Damage Restoration  Water damage can result from a range of issues, from leaking pipes to severe flooding. We work quickly to clean the mess, address the root of the cause and prevent future damage.
Sewage Cleanup Services Few accidents are more stressful than sewage backups, and it's not just the smell and mess that make raw-sewage floods a headache. Bacteria, pathogens and other contaminants are serious risks to those living in the house.
Fire Damage Restoration: Even small, contained fires can leave extensive damage. We will assess your property and determine the most cost-effective restoration approach.
Smoke Damage Cleaning & Restoration: Smoke is often more destructive than the actual fire, so it's important to get a professional assessment to determine the severity of the damage.
Reconstruction Services ; After water fire or mold remediation we can help get the damaged areas repaired and rebuild quickly . We are a full service restoration company specializing in disaster recovery to homes and businesses.
Document and Book Recover & Drying : In businesses and homes alike, water can damage invaluable documents. If you want the best chance to restore these papers, we can help.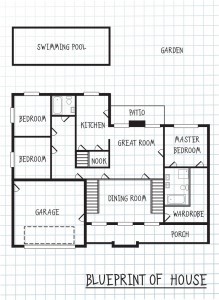 Contents Restoration & Cleaning: Carpet isn't the only asset that water and fire can damage. Furniture and appliances may also require restoration, and that's where we come in.
Dehumidification & Drying: Cleaning water damage is more involved than many homeowners think; it requires modern dehumidification equipment and a careful approach to prevent mold growth and more extensive harm to infrastructure.
Mold Testing, Cleanup And Remediation :Mold is a health hazard to all building inhabitants. We can identify the type of mold and extent of the infestation to provide an effective removal solution.
Restoration Disaster Pre-Planning : You don't need to wait until disaster strikes before you plan the aftermath. We'll help by assessing your insurance coverage and potential risks.
Damage Restoration Estimating & Consulting: We believe in absolutely transparency, which is why we offer restoration estimating and consulting for property owners.
Crime Scene & Trauma Cleanup: This can be just as unhealthy as it is unpleasant, so it's best to leave crime scene and trauma cleanup to the professionals.
Insurance Claim Consulting: Like any business, insurance providers want to protect their bottom lines. With our claim consulting, you'll have an unbiased party to help ensure the payout is fair.
Although many business- and homeowners don't expect to fall victim to a flood or fire, disasters do happen. The sooner you prepare for the unexpected, the more money you stand to save in the long run.
If you own a property in Seattle, or if you're thinking about purchasing one, it's time to consider disaster pre-planning. If you've already fallen victim to one of these unpredictable scenarios, Allied Restoration Company is here to help.
If you need restoration services in Seattle, call us at 425-458-5756.