Remediation From Floods | Restoration From Plumbing Failure | Call Allied Restoration Company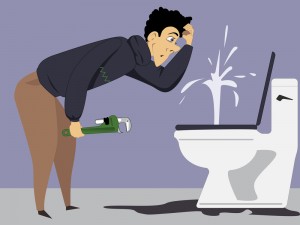 There are several causes of water damage: flooding and leaks from natural disasters, plumbing failures and even leftover water from fires. These can all result in serious structural failure, property damage, rot and mold.
With the amount of destruction both causing and resulting from water damage, many homeowners aren't sure where to start. Addressing the threat of water damage, however, should be a top priority.
Allied Restoration Company can provide water damage remediation services to homeowners throughout the Seattle area. We work quickly to stop the spread of further damage, such as mold growth and risks to structural integrity. Call us today at 425-458-5756.
Water Damage Remediation From Floods, Heavy Rains and Storms
Storms can harm even the most well-built homes. Lighting, strong winds or hail often pose the most immediate risks. However, flooding from heavy rains, even in small amounts, presents the greatest threat since most homeowners aren't aware of how much damage can come from even minor amounts of water.
Water damage restoration services can help remedy the most disastrous of accidents, minimizing the risk of property damage and mold growth.
Water Damage Restoration From Plumbing Failure
Broken pipes, water heaters and faulty plumbing systems can also be the causes of serious flooding and water damage. Sometimes, a major plumbing failure is indicative of a problem that has been slowly growing over time. If this is the case, it's likely that damage has occurred in other areas.
Calling in a water damage restoration company is the best way to have property damage from standing water restored. It's also the first step in spotting and fixing plumbing problems since it takes one issue out of the equation, allowing homeowners the freedom to directly deal with problems, such as mold or major plumbing renovations, without worrying about the threat of water damage.
Don't Let Water Damage Ruin Your Home: Call Allied Restoration Company Today
Even if the problem seems like it can be solved with a mop, destruction of property from flooding or leaks can cost homeowners thousands of dollars in repairs. Only a professional water damage remediation company can best determine the extent of the problem and act quickly to fix it.
Serving homeowners in and around Seattle, Allied Restoration Company combats the destruction water can cause while providing preventive measures against other threats like mold growth. Call us at 425-458-5756 if you've recently experienced water damage in your home.